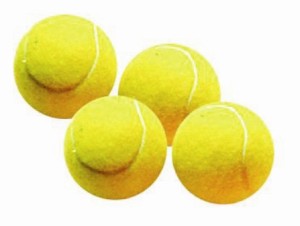 In August, Serena William "failed" to make history and capture a Grand Slam, or winning the four Major tournaments in a single season (Australian Open, French Open, Wimbledon, and the U.S. Open).  The other day, Peter Bodo  wrote that Williams, a twenty-one (21) time Grand Slam winner, was endangering her legacy by choosing to withdraw from the seasons remaining tournaments.  Williams has gone on record that she needs time to emotionally and physically heal from the long season.  After all, professional tennis players endure a grueling eleven (11) month season.
I have been accused of being an obsessive tennis fan.  I don't understand recent media attacks on Serena's legacy.  Folks, she has nothing to prove at this point.  With twenty-one Grand Slam victories, she is undoubtedly the best tennis player of her generation.  Her only two real rivals, her sister Venus and Justine Henin, have seven Grand Slam victories each.  But more to the point, why is Serena being skewered for not winning the four Majors in a single calendar year.  She did, after all, win the four Majors in a row.  Does it really matter if she began her streak with the Australian Open?  Seems incredibly arbitrary to me.
Serena won Four majors in a row people!  And it's not even the first time!
*2014 US Open, 2015 Australian Open, 2015 French Open and 2015 Wimbledon
This matches Serena's earlier run of four in a row:
*2002 French Open, 2002 Wimbledon, 2002 US Open, 2003 Australian Open
I did a bit of quick research.  Every tennis fanatic knows in the "Open Era" (1968 and onward) that *Margaret Court won all four Majors in 1970, and *Steffi Graf won all four Majors in 1988.  But I didn't realize that Margaret Court actually won six Majors in row from 1969 US Open to the 1971 Australian Open.  Steffi Graf won five Majors in a row from the 1988 Australian Open through the 1989 Australian Open.  Wowzers!
There are amazingly, two other streaks of four Majors in a row:
*Martina Navratilova from the 1984 French Open through 1985 Australian Open
*Steffi Graf again from the 1993 French Open through 1994 Australian Open
(I hope I didn't miss any.)
In my humble opinion, all of these streaks are Grand Slams and should be celebrated accordingly.  Let me know what you think!
*Husky Harlequin is the author of the new time travel novel Time's Alibi or The Quantum of Jazz Between the Sun and the Grave.  It's more than SciFi; it's a political statement.  Grab a copy and visit another dimension during your lunch break.